What are AquaLyna Hair extensions?
The best highest quality 100% Remy Human Hair extensions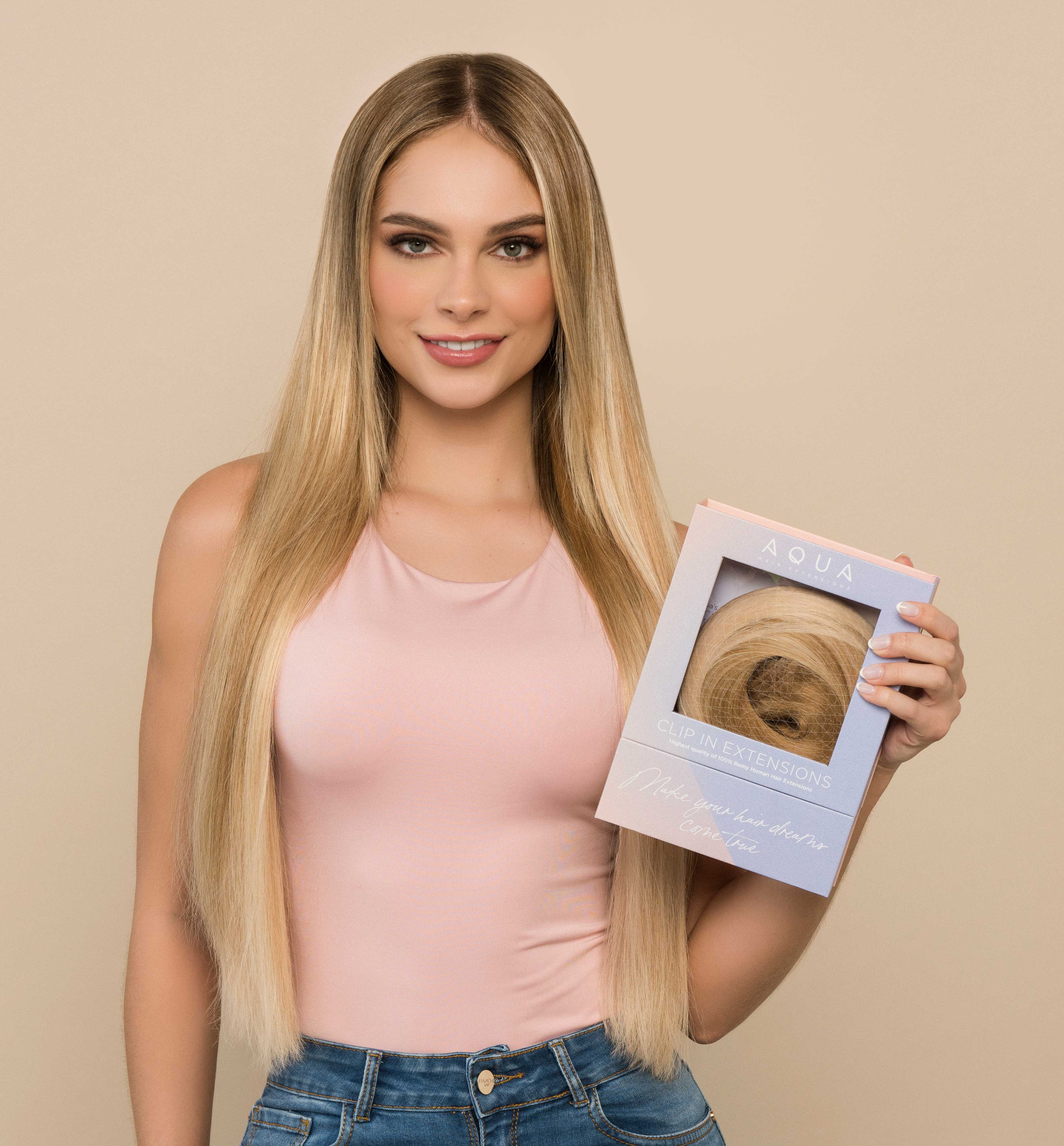 AquaLyna History
DECADE OF DEVELOPMENT
Here at AquaLyna we're constantly pushing the envelope on what hair extensions can be like for our clients. For over 10 years our team has been experimenting and perfecting the best hair extension systems for at-home use. Developed and perfected in the salon. Designed for simple application and beautiful hair enhancement at home.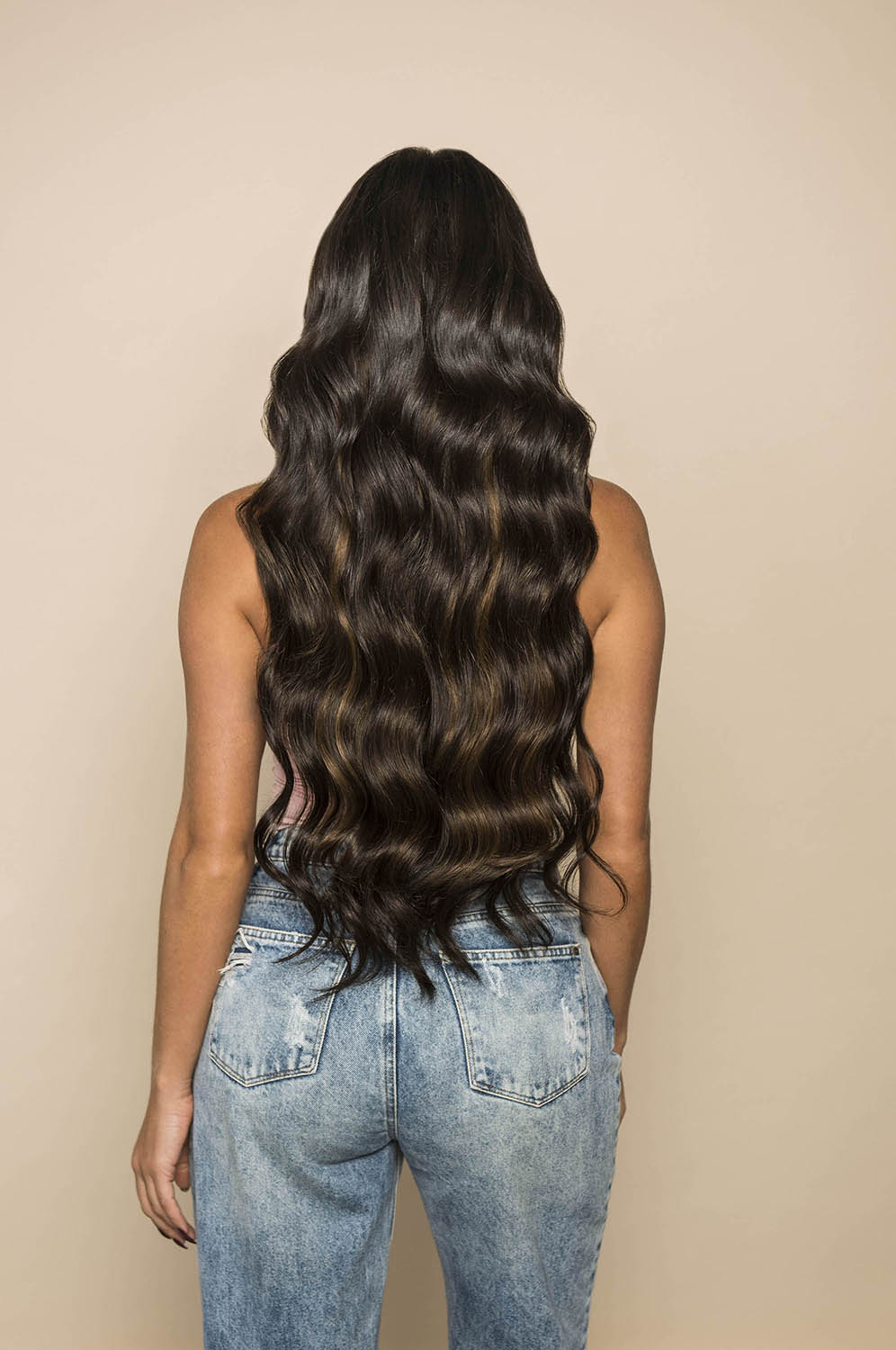 THE BEST REMY HUMAN
100% Quality. 100% Hair.
AquaLyna, a division of Aqua Beauty Lines, prides itself on consistent quality over quantity. Our focus is on the integrity of our renowned hair quality that will never be replicated. We are committed to producing the highest quality hair extensions and hair care products with the strictest quality controls available in the industry. Quality that looks luscious and lasts.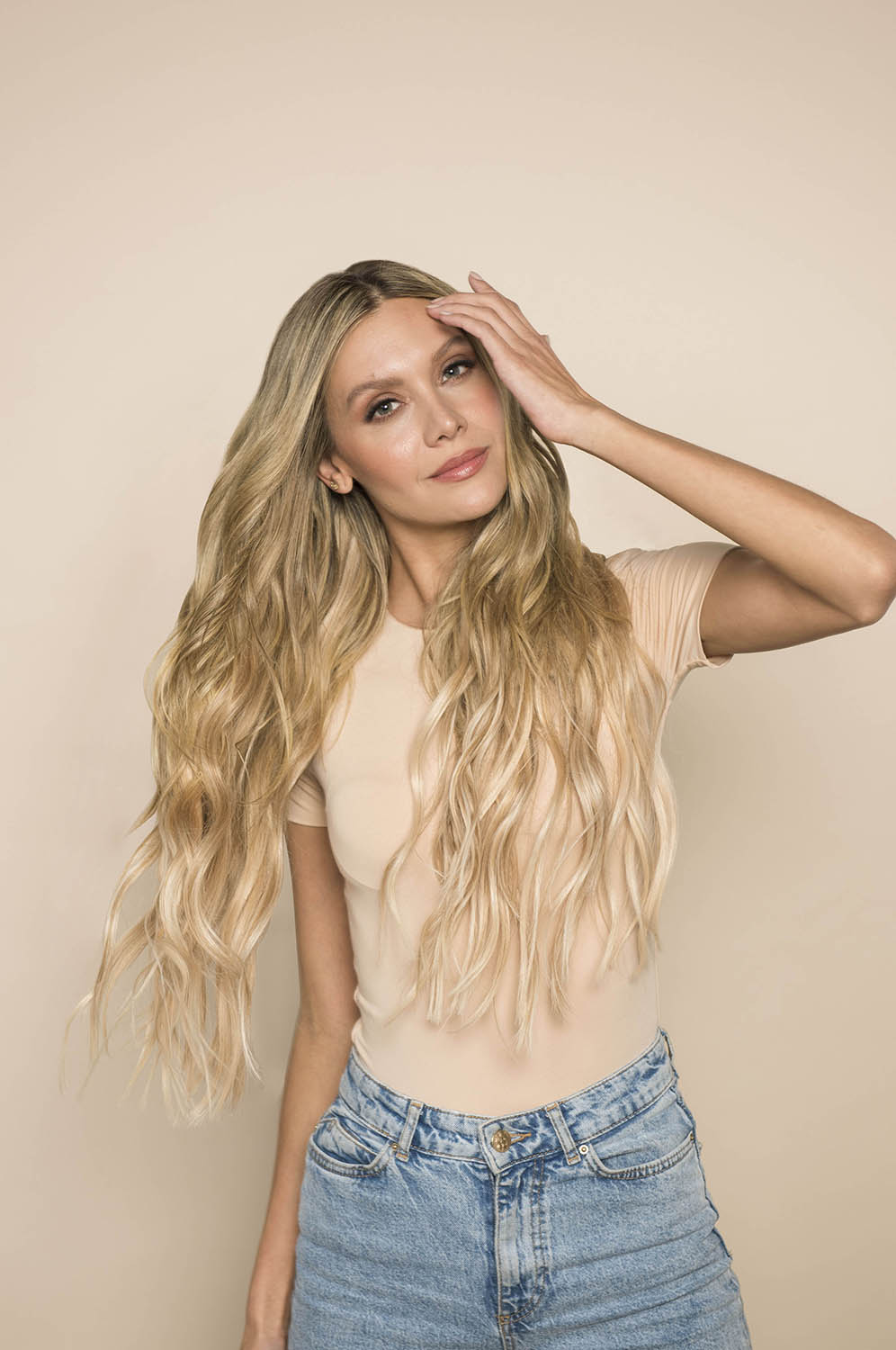 Two-Step Technology
OUR OWN UNIQUE PROCESS
Without the right process, even the best hair will not last. We've crafted our hair extension process using a proprietary two-step process to give our hair the best wear experience. This process locks in color, while respecting the cuticle of the hair. The result is 100% full cuticle Remy hair that's gorgeous, vibrant, and long-lasting.Our hair is treated for 12 hours in a nutrient-rich solution to protect the natural cuticle during the lifting process. Next, slower and gentler than traditional methods, our proprietary 21 day color process preserves the integrity of the hair extensions, while lifting and depositing.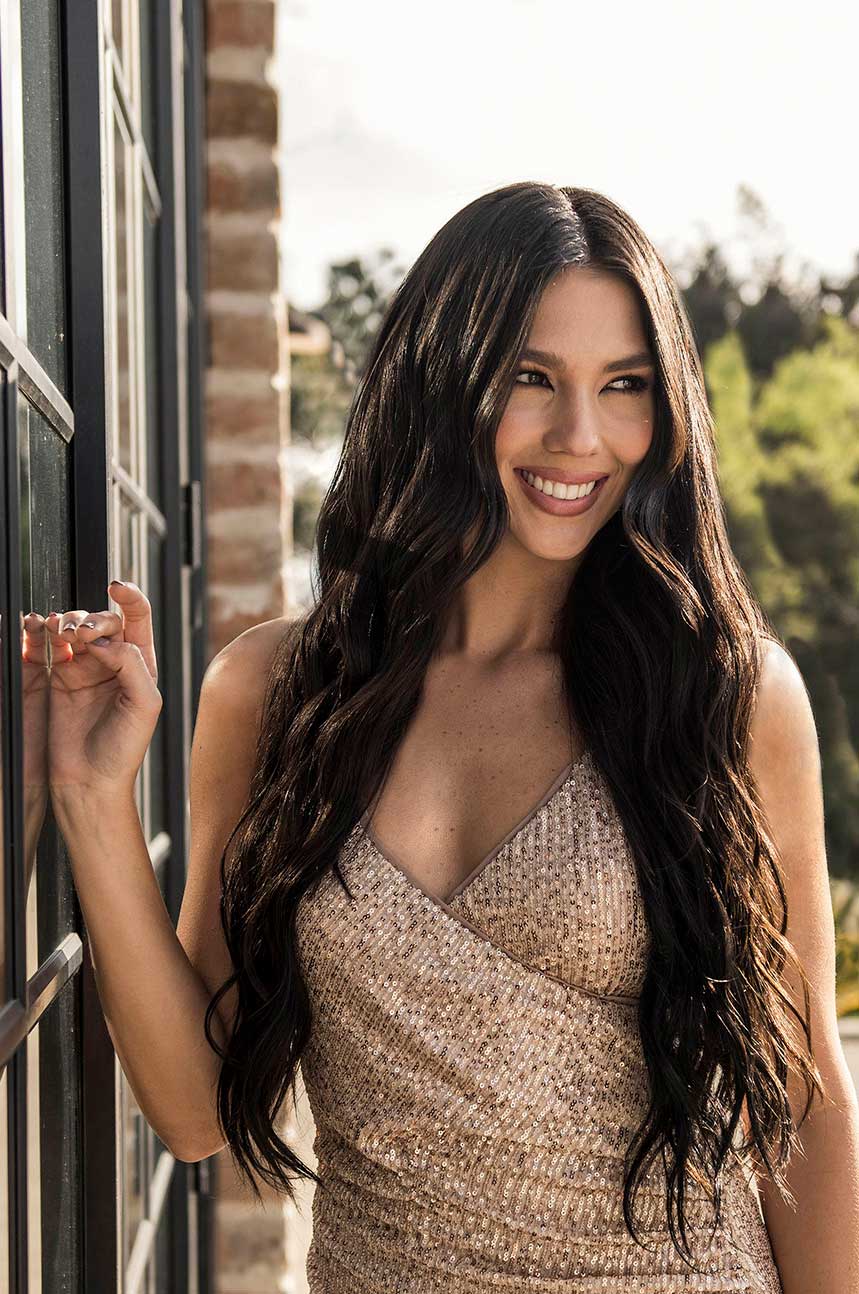 100% Remy Human Hair Extensions
ONLY THE BEST
"Remy" is used to define high quality hair. Our hair is collected directly from a ponytail so the cuticles are intact and flow from root to tip. Preserving the hairs' cuticles and aligning them in a unidirectional fashion creates extensions that are completely natural in appearance. This process also ensures that the hair remains very soft, shiny, and silky. Each hair extension product is carefully scrutinized and hand picked to ensure the highest quality hair makes it to market. All AquaLyna products are ethically sourced & sustainably made. We are confident you will enjoy using our hair extensions products.
Code of Ethics : Aqua Hair Extensions & AquaLyna
We exclusively source healthy, untreated hair from adult donors who willingly contribute their hair. Our commitment is to never use hair from children or involuntary donors. Moreover, we only accept hair from physically and mentally healthy individuals. We take pride in fairly compensating each donor for their generous contribution.
At our organization, we deeply value the contributions of our donors and make sure to fairly compensate each one. Throughout the sourcing and processing of human hair, we prioritize providing fair compensation to all parties involved, ensuring they work in humane conditions with the highest standards of health and safety.
Our commitment to ethical practices extends to our workforce, as we strictly prohibit the employment of child laborers or involuntary workers. Every employee is treated with the utmost dignity and respect, and we maintain a discrimination-free environment in hiring and throughout their employment journey.
AQUALYNA

4350 Oakes Rd #503, Davie, FL 33314
Customer Service: (866) 638-3312
M-F 9:30AM-5:00PM EST